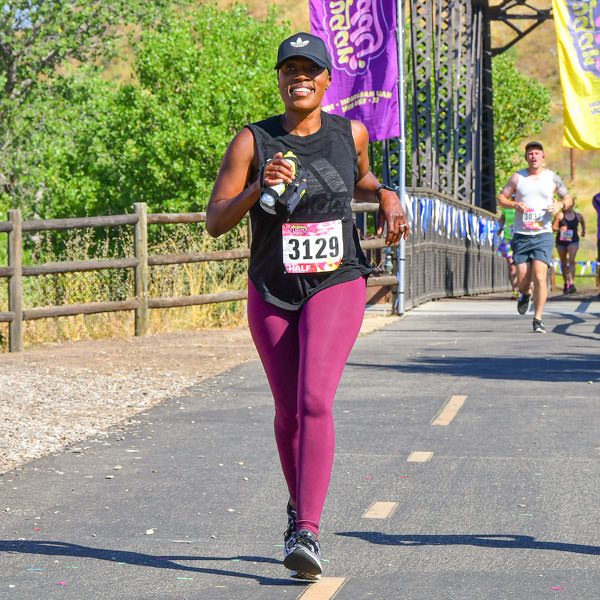 Jenny Maccarone
I always look forward to volunteering and running Sugar Daddy every year! It's such a fun and family-friendly experience to kick off Father's Day weekend!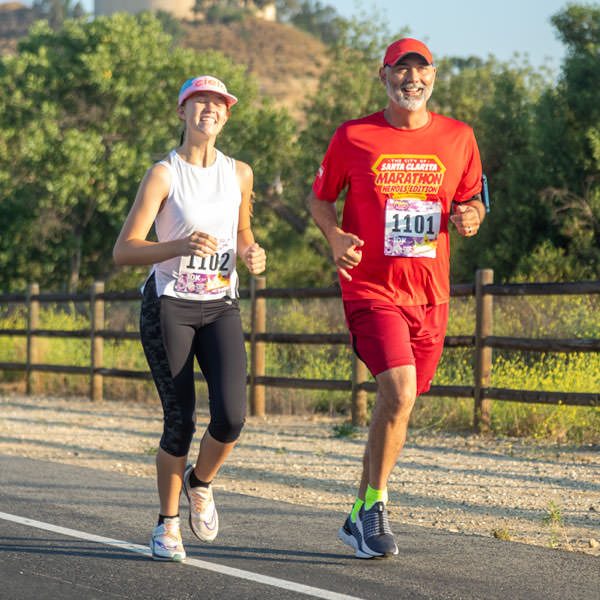 Will Henning
This is a very well organized, family friendly race and I loved running it with my daughter. It was our first 10k together.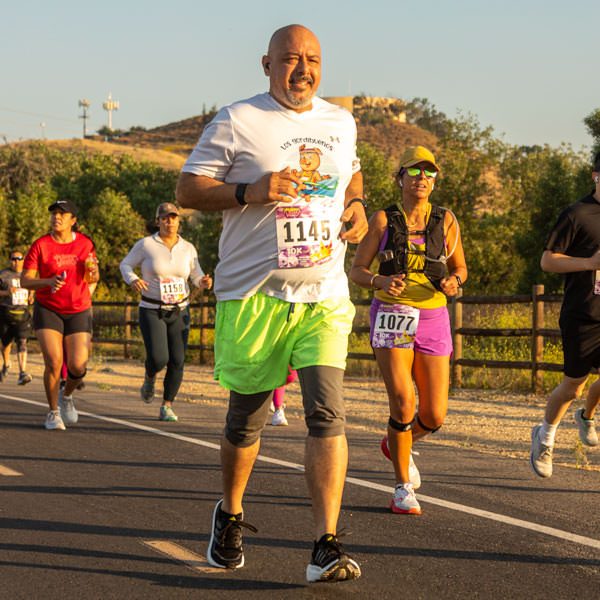 Marvin Quezada
My first year running this course with my wife and son. We really enjoyed the race experience and the Ben & Jerry's was the cherry on top. We will definitely be back next year!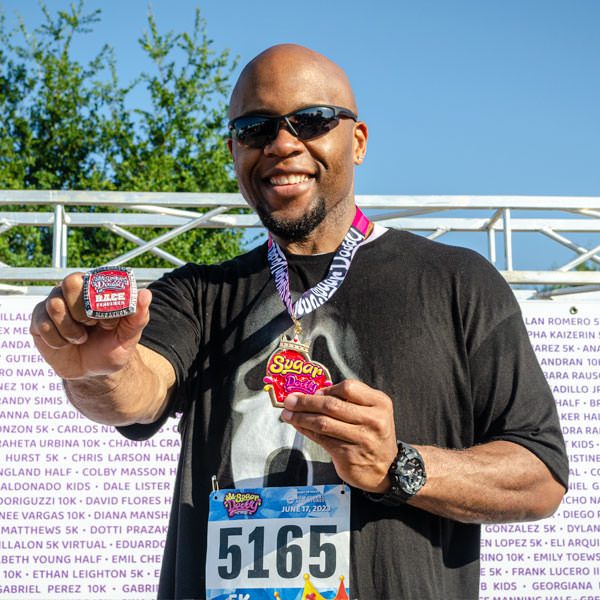 Donovin Matthews
This was my first 5k and I had a blast. Will definitely be back next year. Thank you for making my experience so enjoyable 😉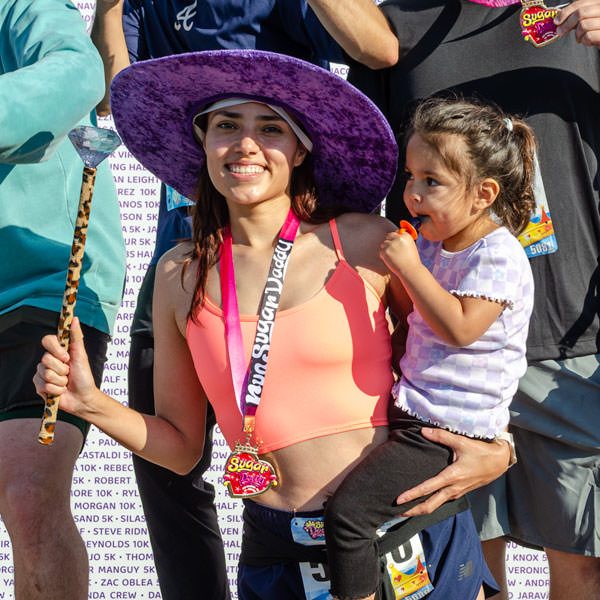 Geraldine Saldana
This was my first Sugar Daddy Race and it was such a great experience. I loved it. We will be back next year for sure.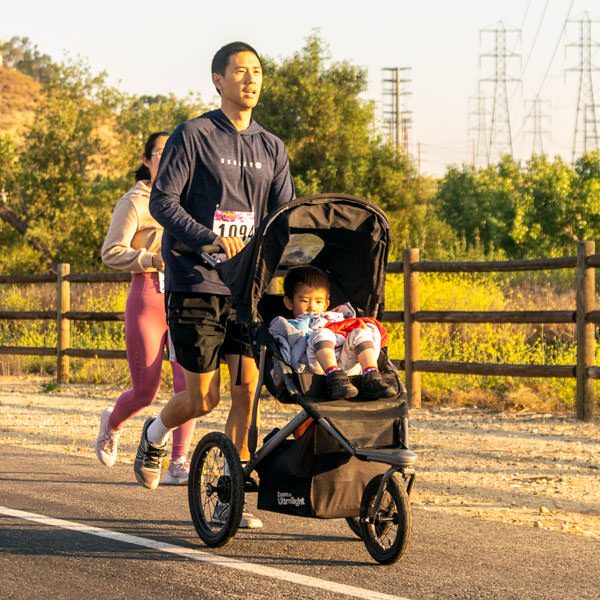 Austin Lan
I never knew I needed ice cream at the finish line until I raced the Sugar Daddy 10K!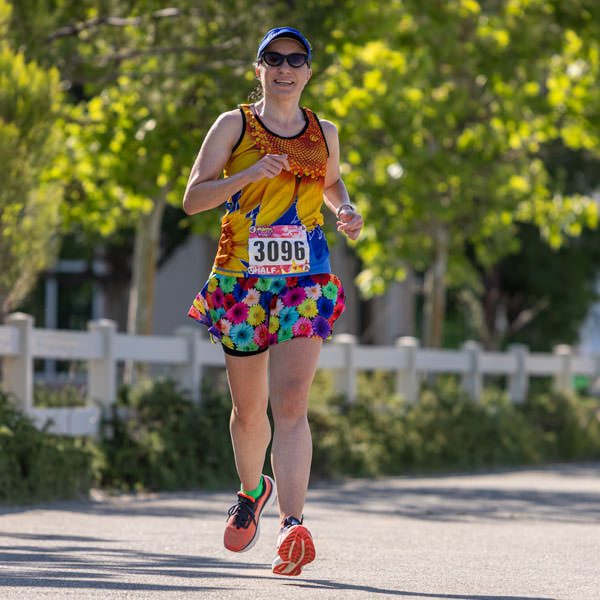 Jennifer Desideri
The atmosphere. Friendly race staff, volunteers and vendors. Everyone was so nice. LOVED the medal! Course was nice.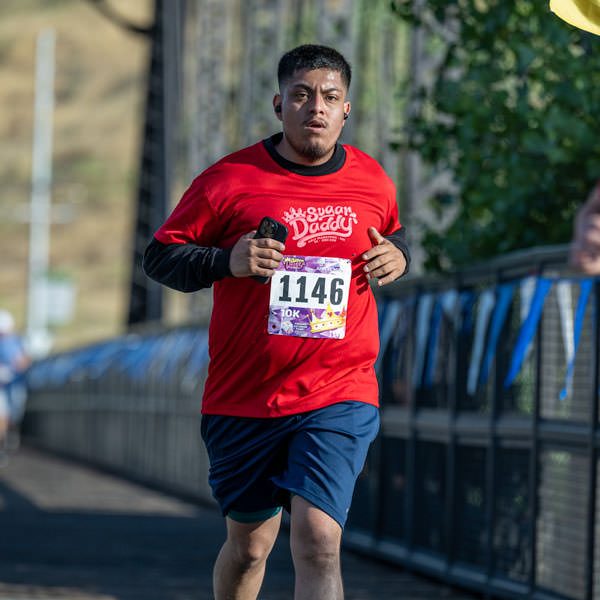 Miguel Vazquez
Had an awesome time will be back next year.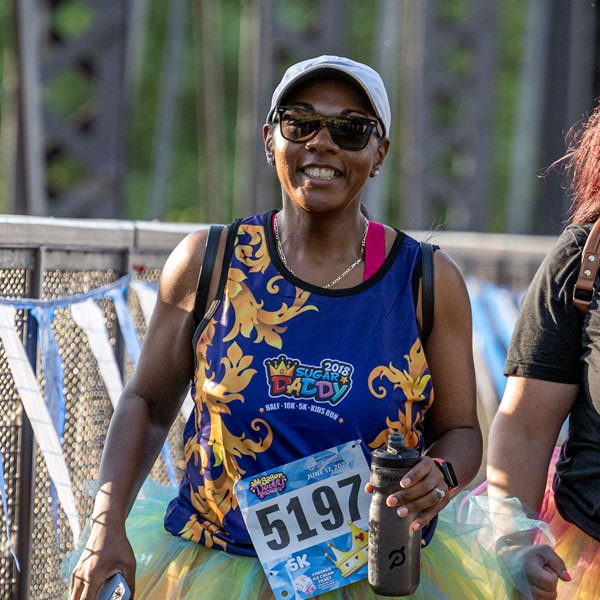 Claudia Baker
Very well organized..volunteers were great!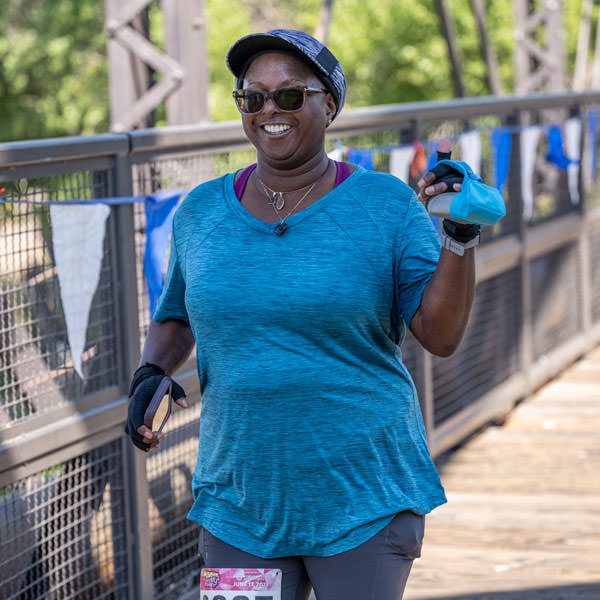 Rahbin Shyne
The course is a gorgeous Saturday morning meander through nature. Beautiful mountain views throughout this scenic course. Even as one of the walkers on the course for over 3 hours, I found the experience great. It's a smaller race with friendly volunteers at every aid station.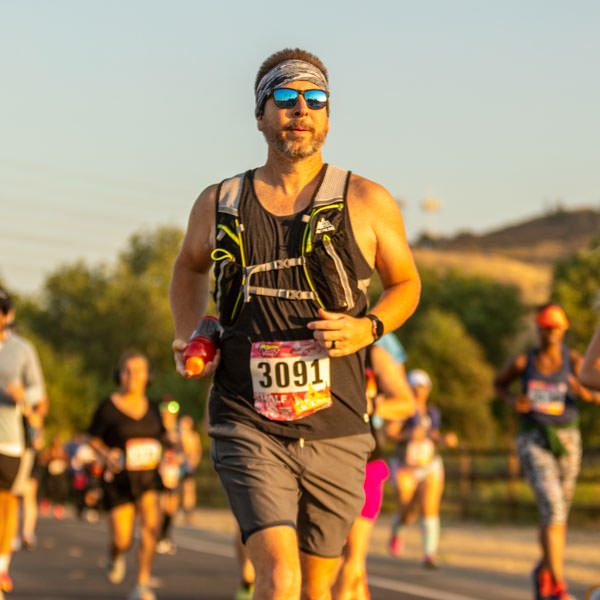 Ted Knox
The volunteers and the aid stations are top notch, words of encouragement and a pat on the back to send you on your way, the electrolyte drink was also really good/mixed well.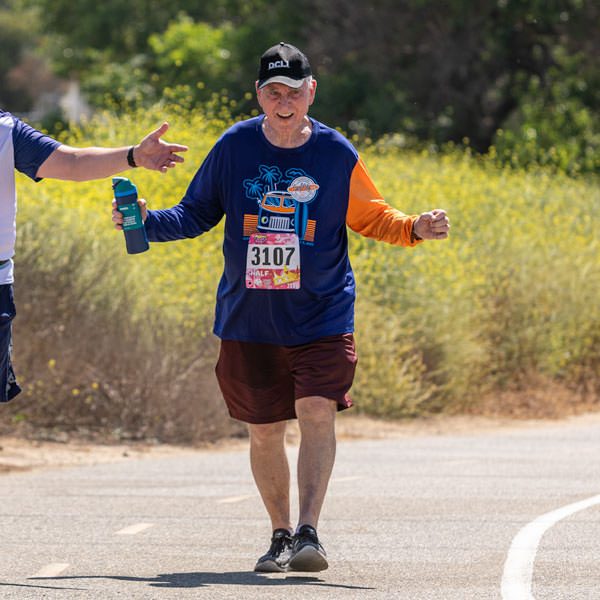 Roy Peterson
I have run the half each year since the inaugural run. I was able to walk in a different runner a couple of years because of an injury. This year, Chris from Toledo walked me in as my knee was giving me fits and I showed up with what seemed like 'dead" legs at about mile 3. The only reason I stayed ahead of the sweeper was Chris kept pushing me to and across the finish line. But I have a claim no else can make, I was the first and last in my age group.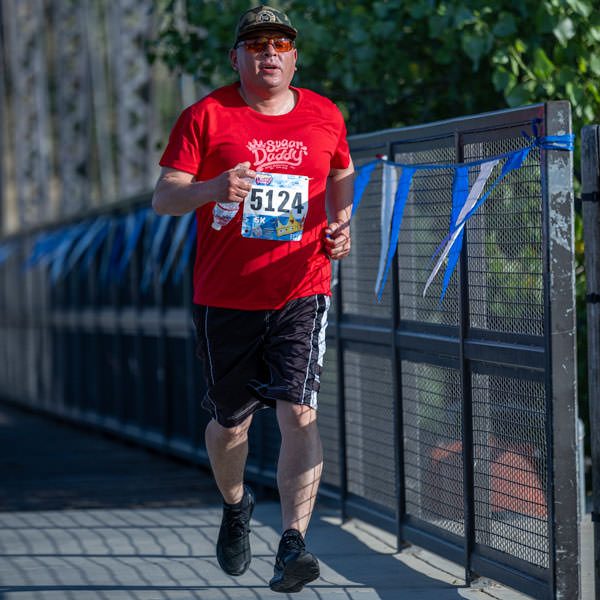 Aldo Maravilla
It was my first time trying anything like this. I really enjoyed it. The other racers were motivation for me to keep running.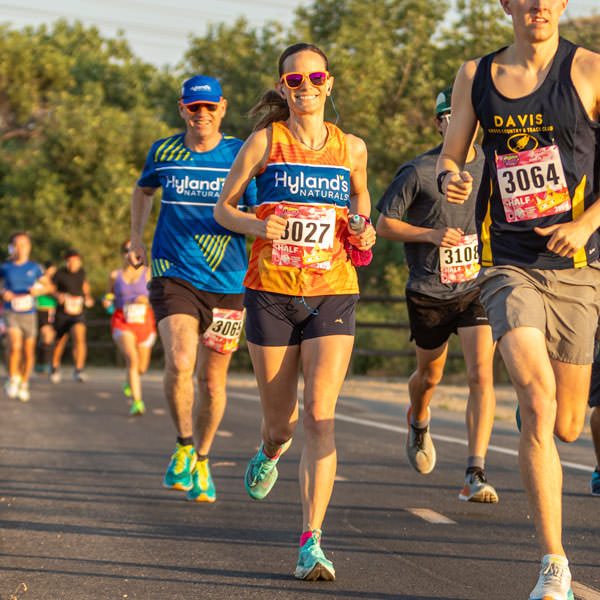 Ashley McLeish
Always a fun atmosphere with kind people.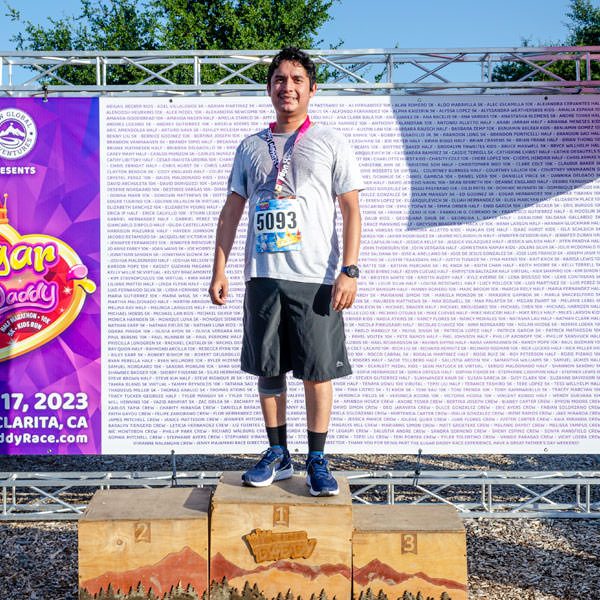 Edwin Ramos
It's a good Start for the weekend. And great way to celebrate Father's Day weekend with the family.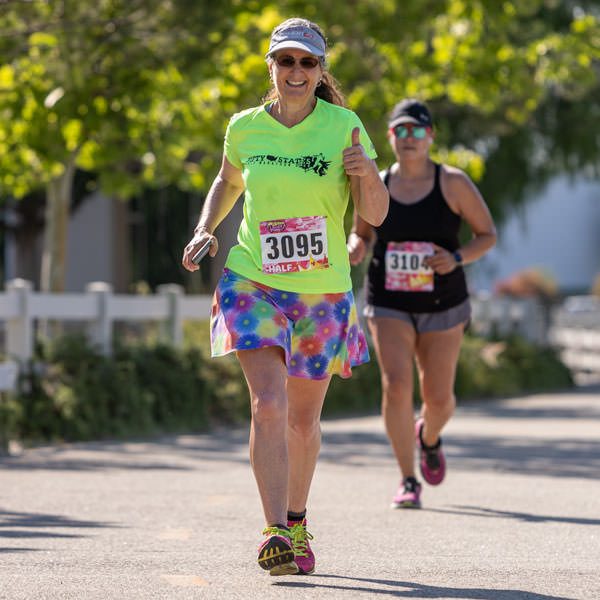 Rachel Ross
This is always a fun race with great swag, a fun course, and of course, the ICE CREAM at the end!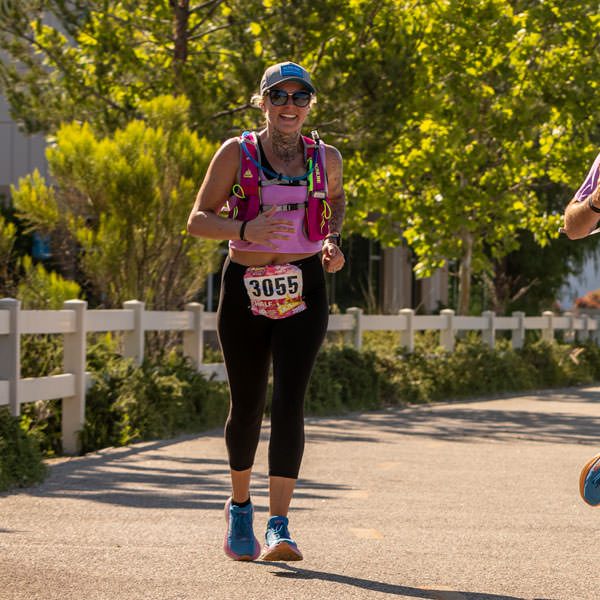 Tess Willhelm
The Sugar Daddy Half Marathon is a blast! Such a great course, with amazing staff and volunteers. Such a fun experience.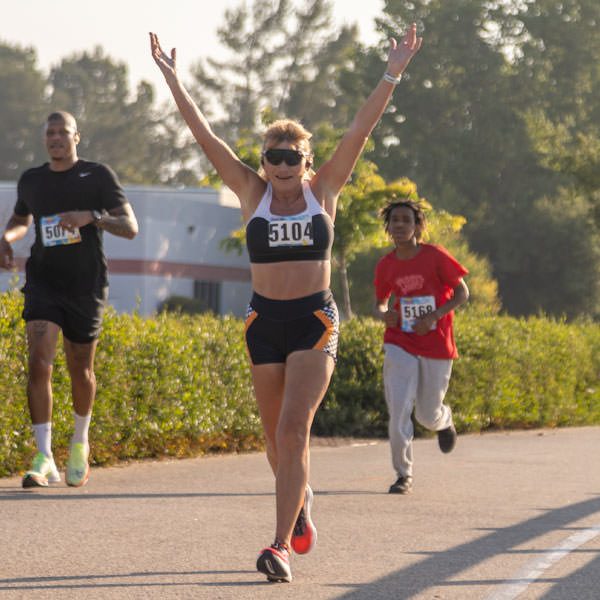 Lori Oneil
Came from Oxnard last year and liked it so much we came back again. We'll worth the hour drive!!!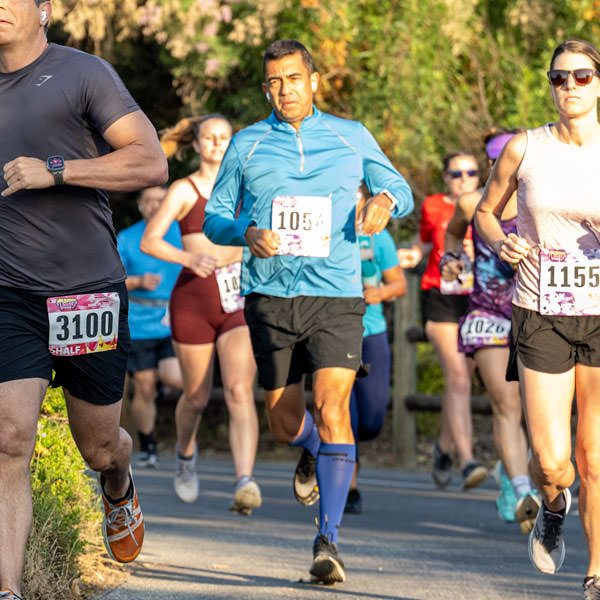 Alex Medel
Extremely well organized race. Lightning fast course. Perfect race to start off your racing season.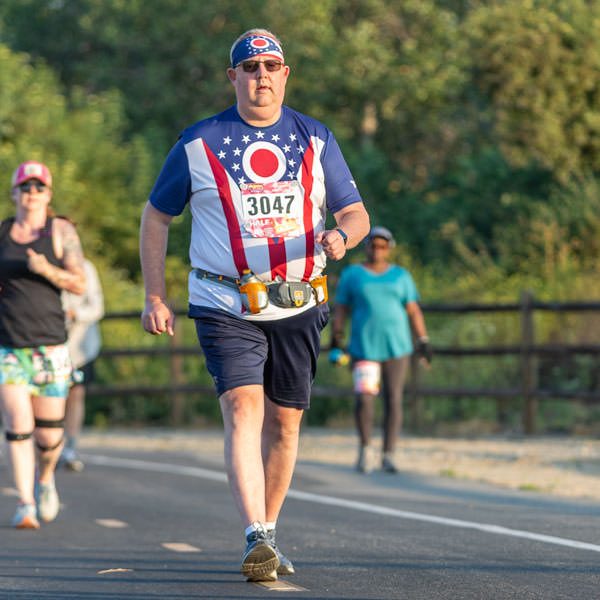 Chris Ebright
I've done many half marathons and the volunteers were exceptional at this race. Put this one on your list!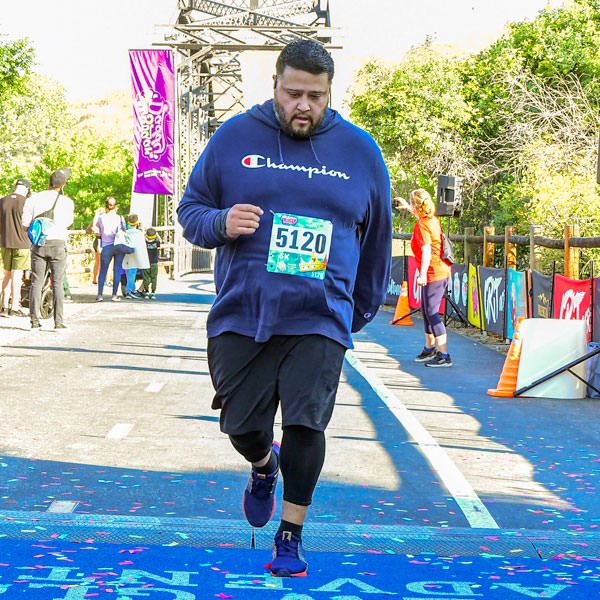 Max Palafox
Amazing course, lots of fun, amazing crew, will be doing this race for years to come.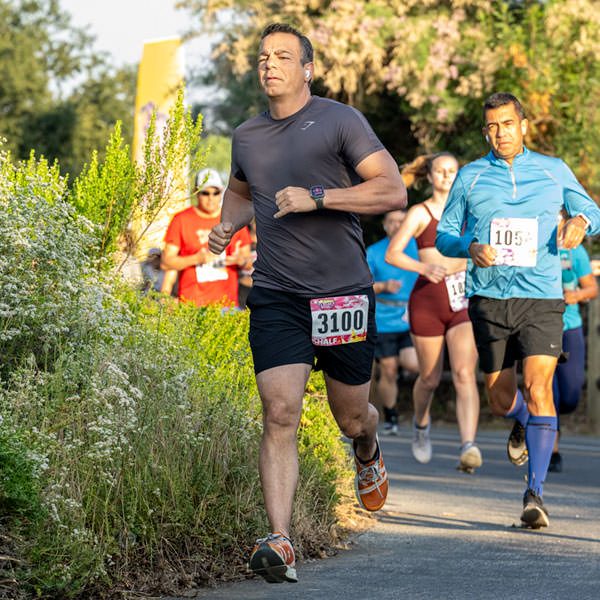 Mike Cuevas
Scenery was beautiful and well organized.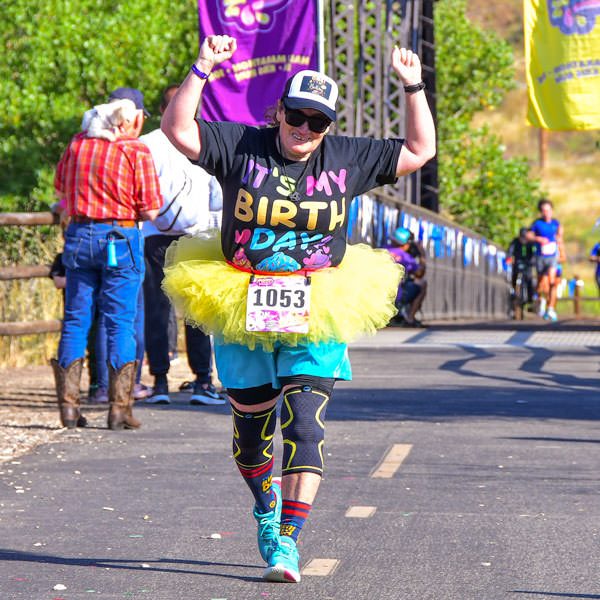 Debbie Ferguson
Great time and a great way to start my birthday.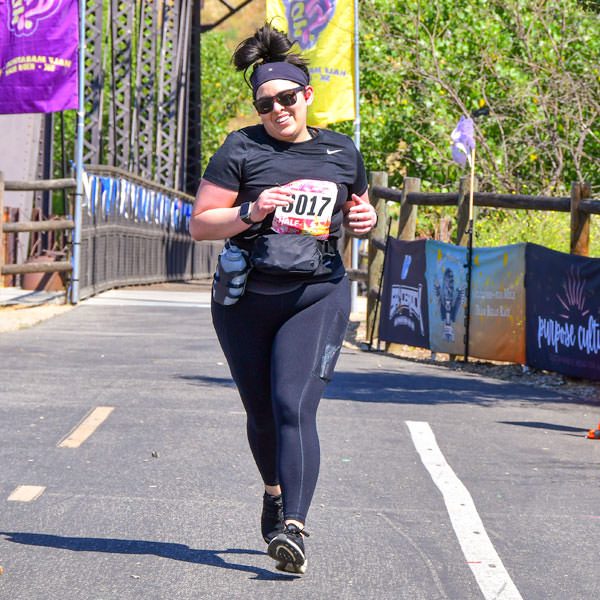 Jessica Velazquez
Well labeled, organized and plenty of aid stations.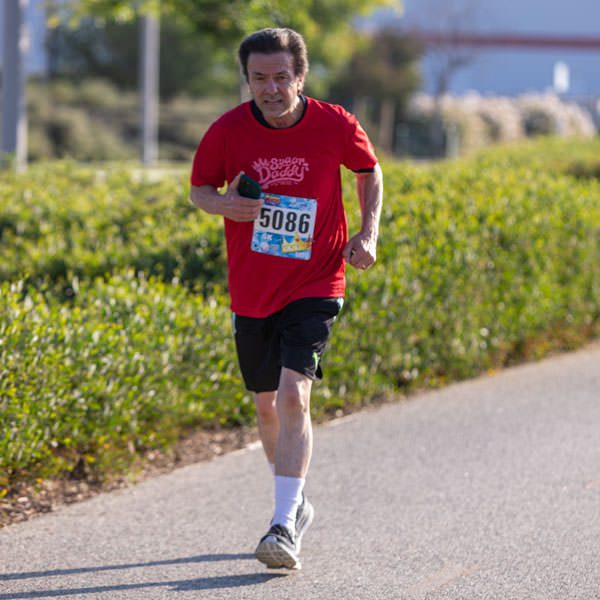 Paul Nunneri
Great race, very friendly and nice course.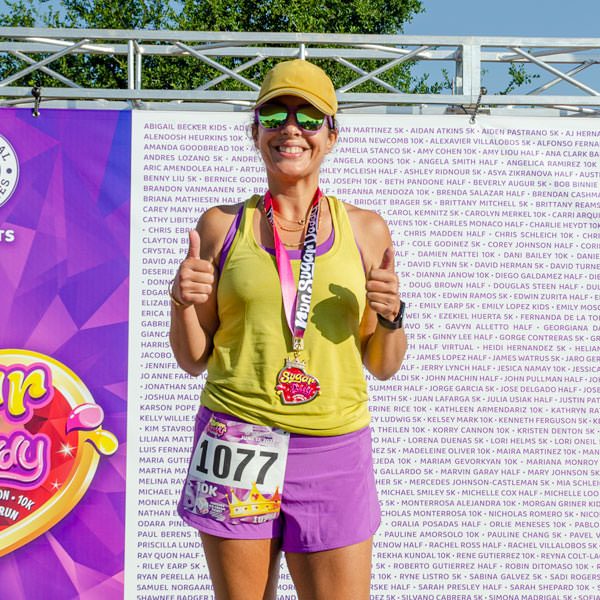 Lena Bississo
Sweetest local race in town- nothing beats that ice cream at the finish! Smaller and more intimate race- best way to kickoff Father's Day weekend! I've done the 10K twice and will come back for more!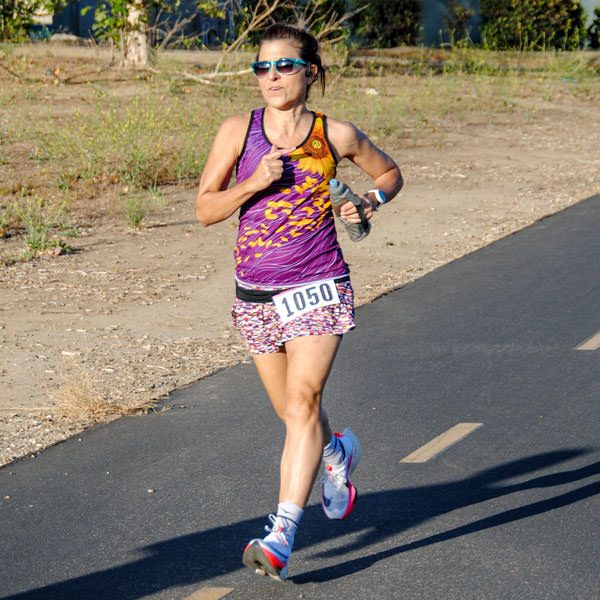 Chantal Cravens
Sugar Daddy is a fast and fun race. The swag is colorful, wearable, and whimsical. I love the tank top this year! My husband got a kick out of his "superbowl" ring! The weather was perfect. This race has a small feel and is low pressure. This is perfect for families, first time runners, and good for speedsters as well. Something for everyone!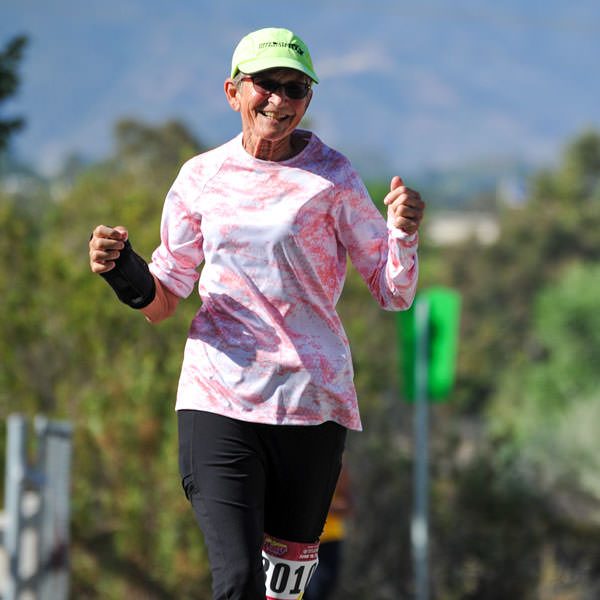 Kim McCandless
Alabama to Santa Clarita, CA the start of a perfect weekend that Includes an awesome Sugar Daddy Half Marathon. The paved course, with wonderful views and no traffic is a runners paradise. Super aid stations, photographers galore, and friendly smiles is added motivation to get you to the finish line!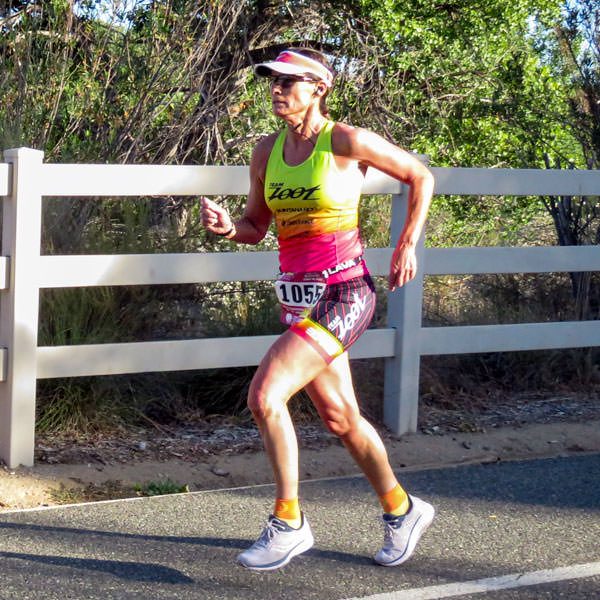 Lara Ray
Ice cream at the end of a race!!! How can you go wrong? A 10K course that is well marked, basically flat, and awesome volunteers out there to support you.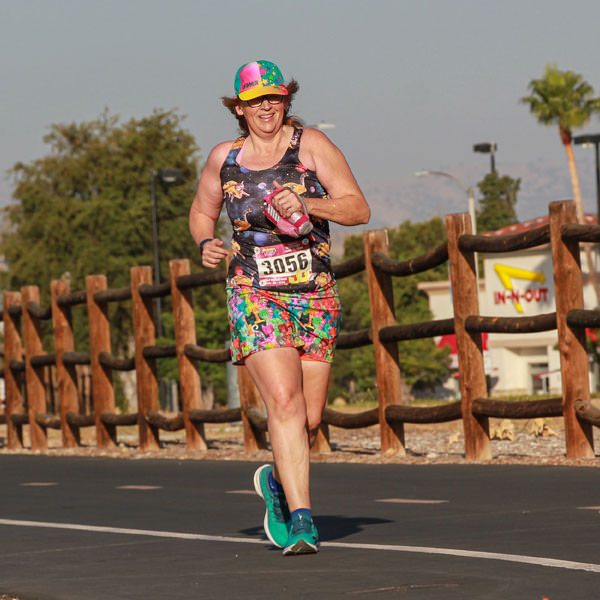 Barbara Rausch
We drove 320 miles each way for me to run this race and I'm glad we did. Great course, aid station support, and medal. And, who doesn't love tasty ice cream at the finish?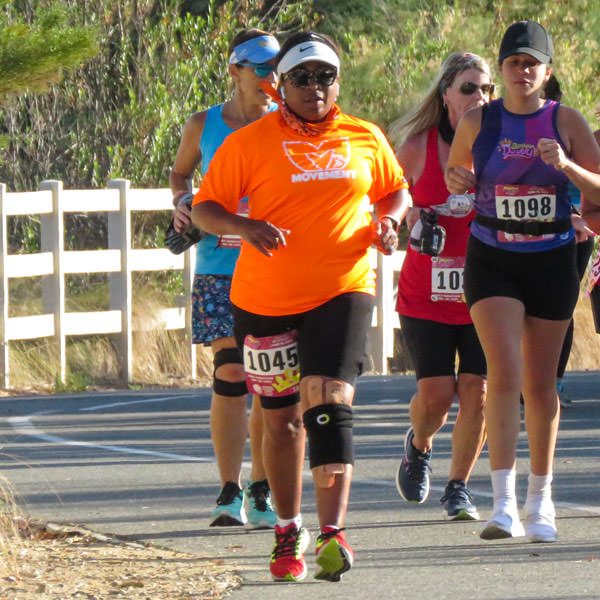 Michele C Wheeler
The course is beautiful! Can easily PR if that is your goal.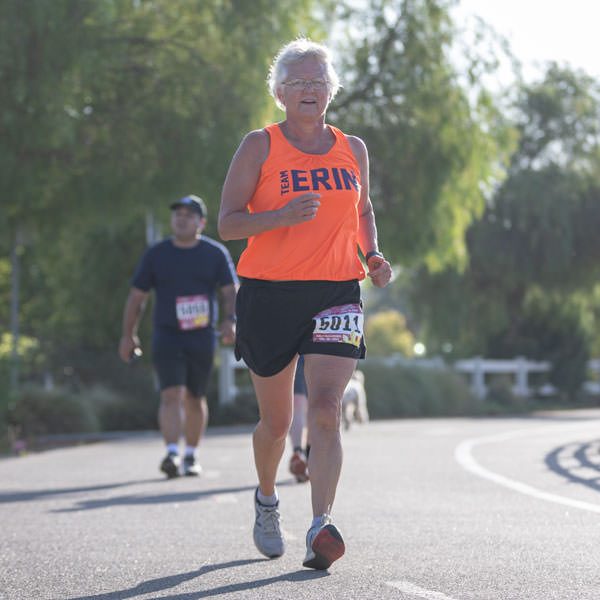 Paula Pendergast
Ice cream, post race coffee, and the medal. Friendly volunteers. Well organized relatively slat course on a well maintained paved trail.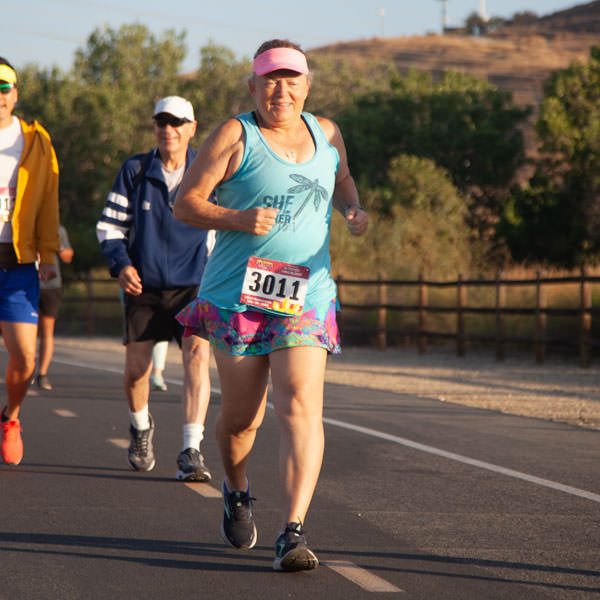 Linda Brewster
The race crew/stations were fantastic, they didn't run out for the back of the pack participants.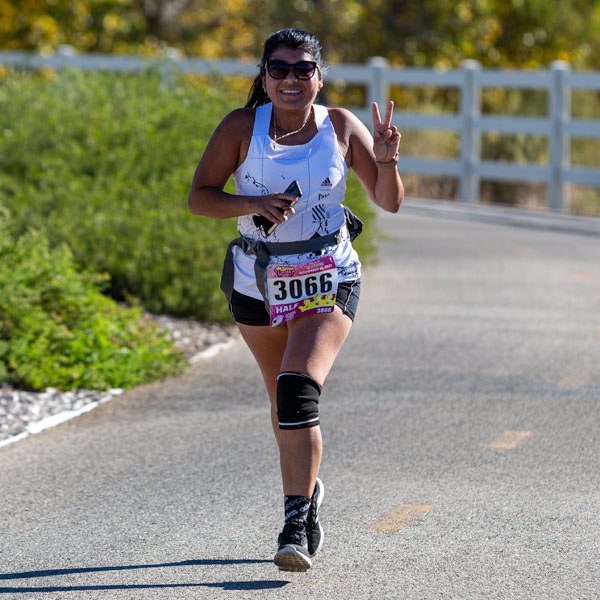 Jacqueline Aguilar
The course is so hard 🥵 but beautiful views . . . Amazing race 😍🤩🏃‍♀️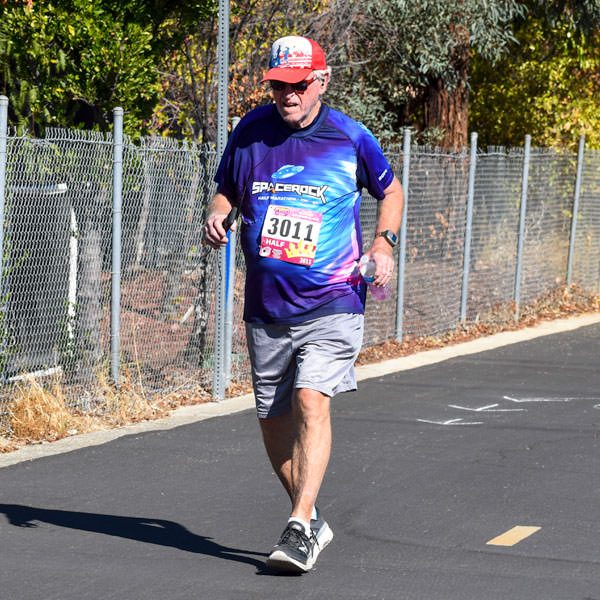 Roy Peterson
If you want to feel special, then sign up for a race put on by Terry and Jen at New Global Adventures.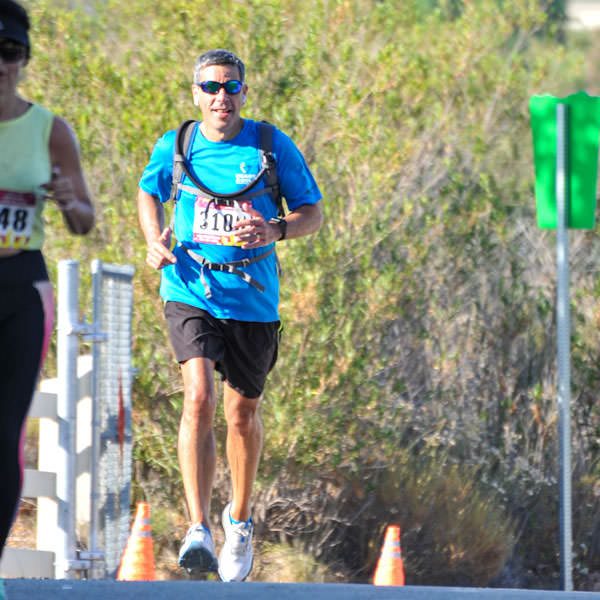 Michael Soguero
Fast flat course with beautiful scenery and great people supporting the event.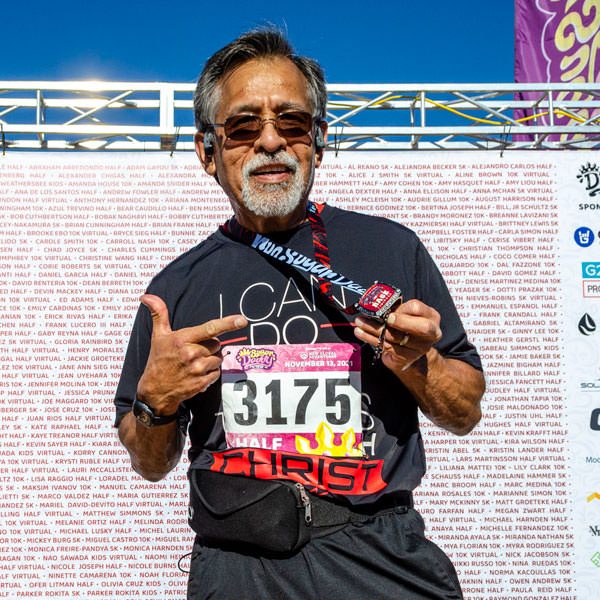 Manuel Ruiz
2 years ago, I did my first ever race, it was a 5k at Sugar Daddy, now this time I was able to do a 1/2 marathon.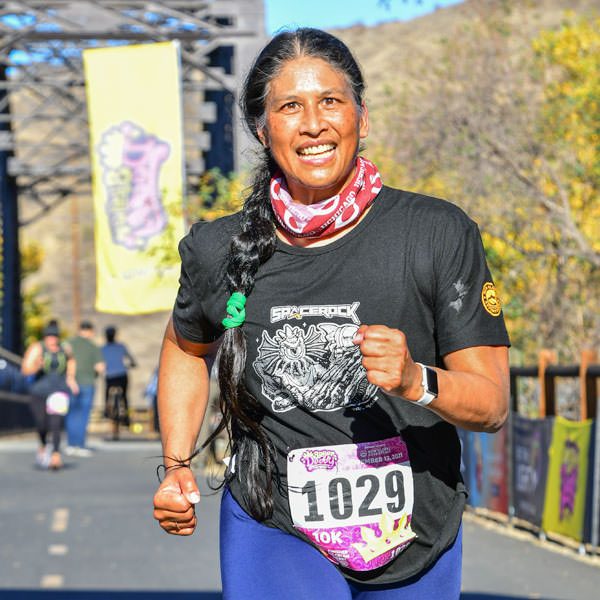 Kumari De Silva
Love your races! Of course I'm coming back !!!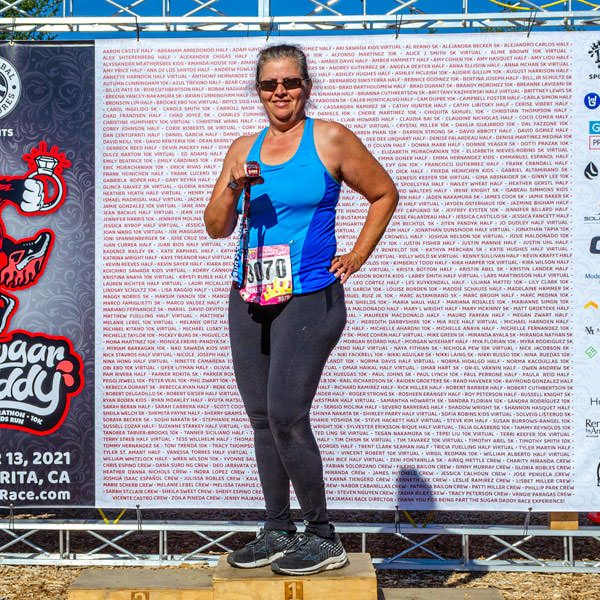 Lucila Pereida
I signed up the day before the race. Just wanted to do a race that was not to far from home. The pictures convinced me to try it for the first time.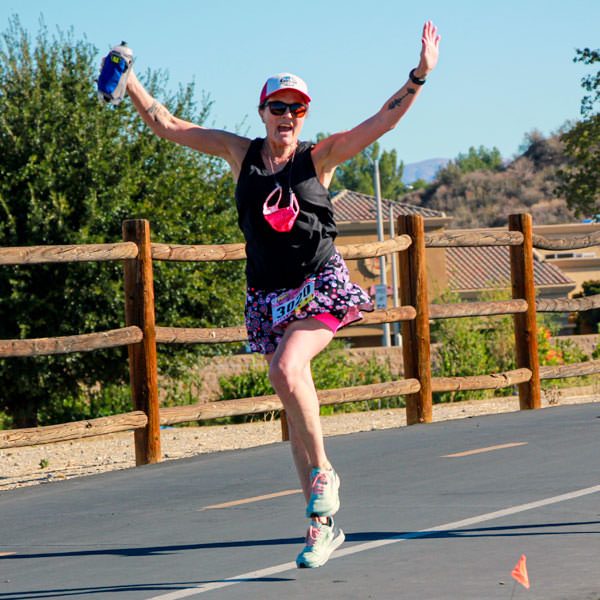 Tracy Tucker-Georges
This was a great course and I will definitely come back to do it again! The volunteers were amazing and energetic!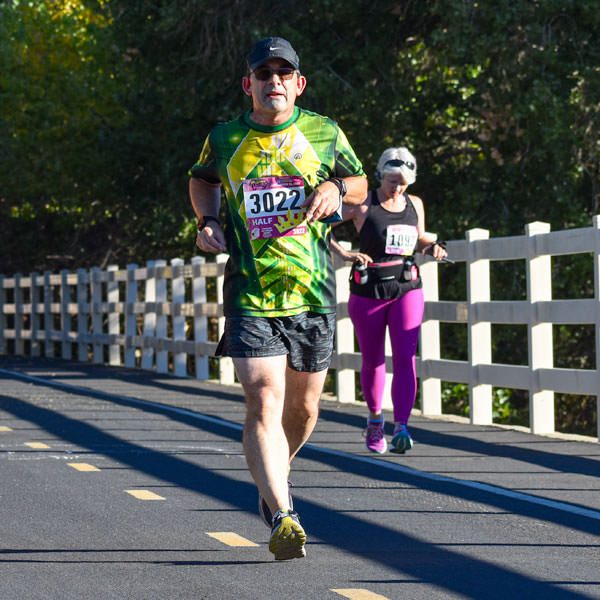 Richard Ramirez
An amazing race, well organized and well communicated. A local favorite race of mine that has become an annual event I look forward to every year. It's great the race is back after an 18 month absence.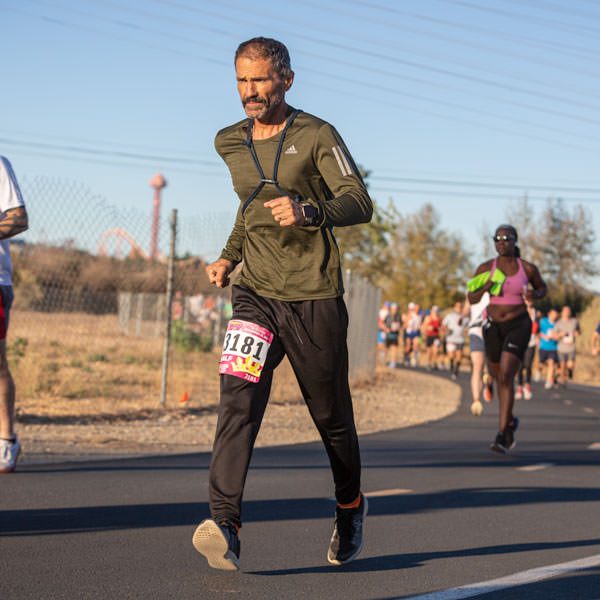 Francisco Gutierrez
Really fun race definitely recommend if you get the chance and I'm happy to see new faces each year!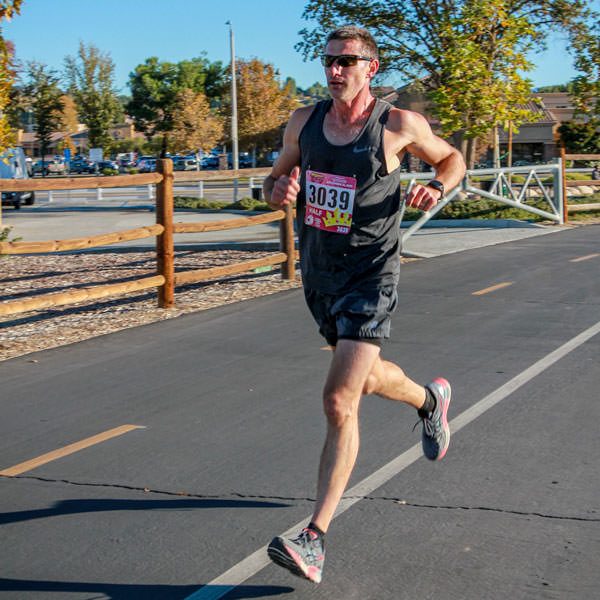 Michael Harnden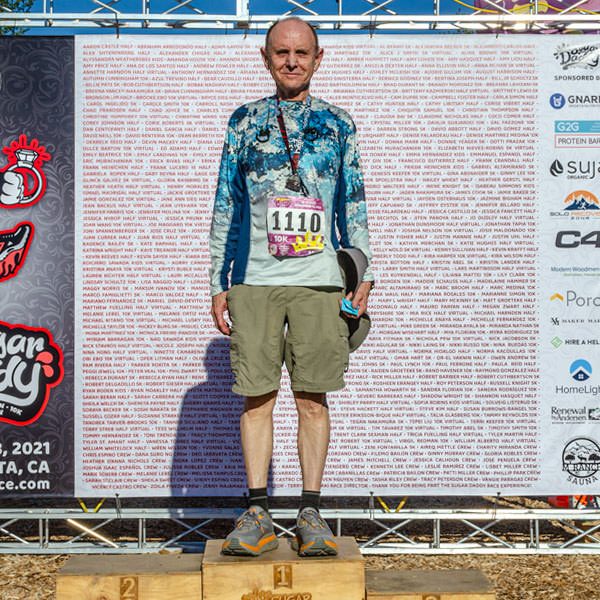 David Neill
Fantastic race very clean and safe, with a wonderful group of workers and volunteers.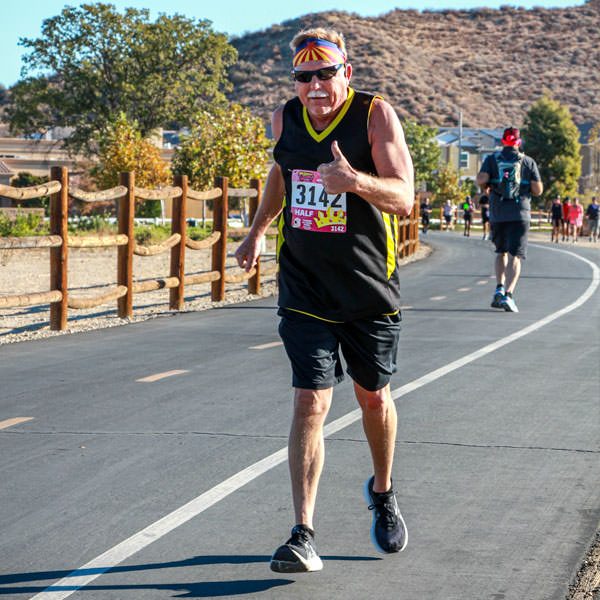 Charles Cummings
The Sugar Daddy run is a unique venue with a positive vibe, if you want a enjoyable running experience give this race a try, very cool setting with a friendly staff and runners of all levels so anyone can participate!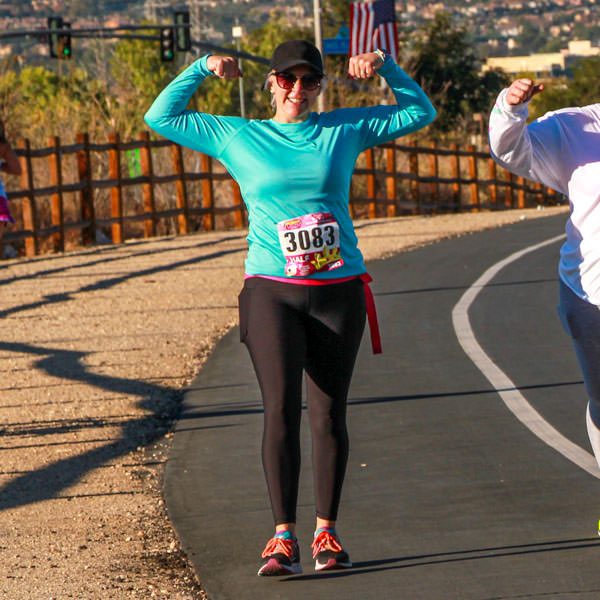 Tess Willhelm
Beautiful run. We had such an amazing time running the course. The staff were amazing, and the whole vibe was so encouraging. Definitely will be back.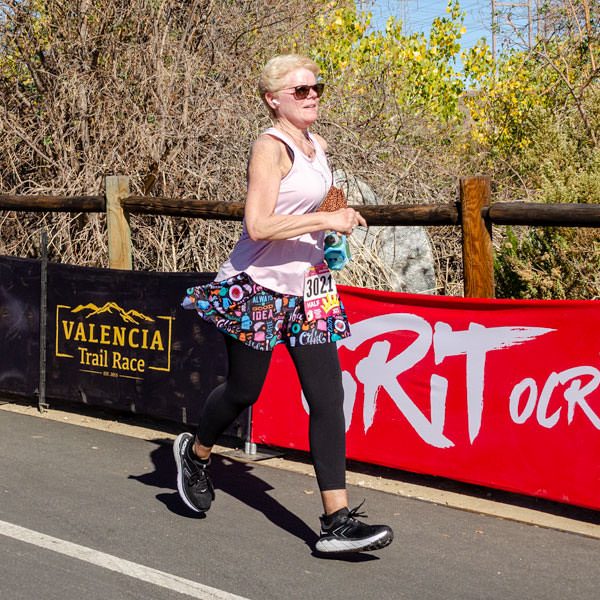 Cathy Libitsky
It was fun to do a local race! I like races where you have room and can keep your pace. Some races are so crowded it's hard to do that.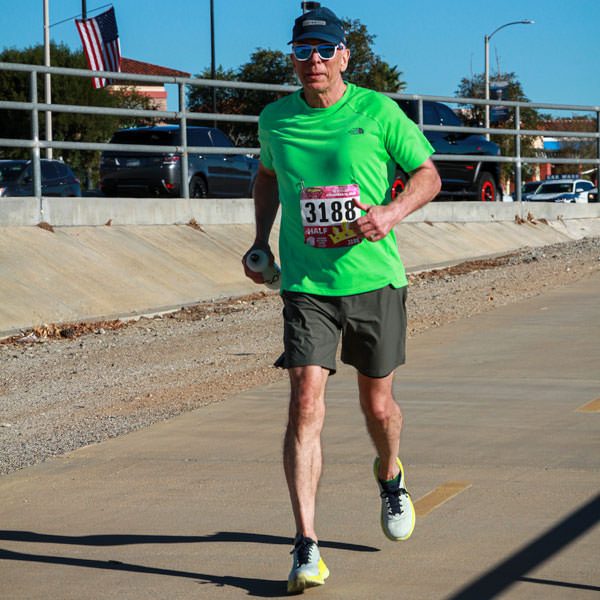 Philip Boucher
Great way to spend a Saturday morning! Family-friendly, well-organized and the volunteers were enthusiastically enjoying themselves which adds so much to event.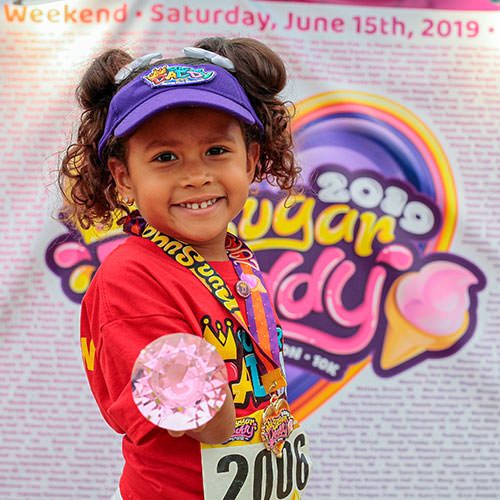 Alyssandra Wathersbee
Lots of fun for kids! I love to eat ice cream after!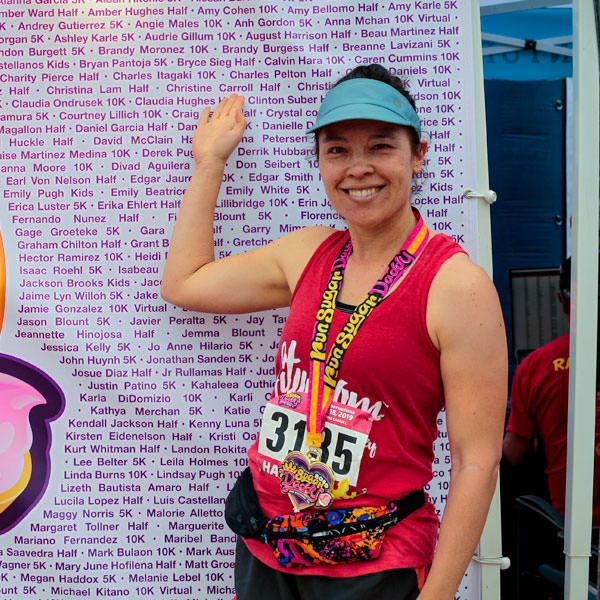 Christine Carroll
Traveling all over the paseos. The Iron Horse bridge is a beautiful site at the end! I love the photos that were taken there. Plus, it was a fun photo to point out my name on the background barrier. The ice cream was amazing as a post run treat.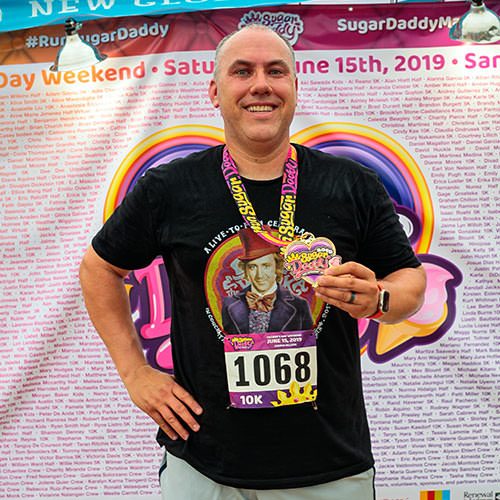 Joshua Nelson
Nothing better to kick off Father's Day Weekend than by participating in the race with the sweet finish!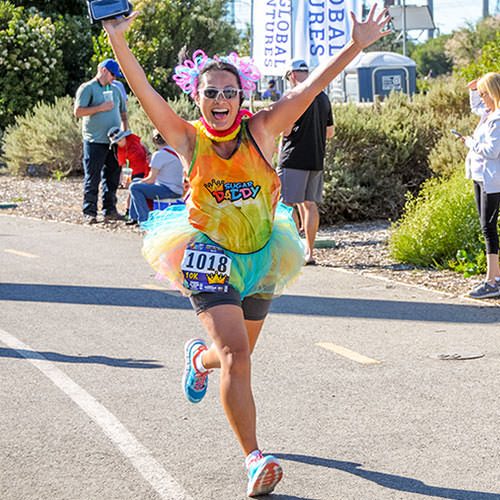 T Liu
One of the perks of living in Valencia are these awesome running trails! I had to sign up and join runners that run for the joy of running. The swag was great and I loved the free pictures! All I had to do was show up and enjoy the run. I will definitely run this again!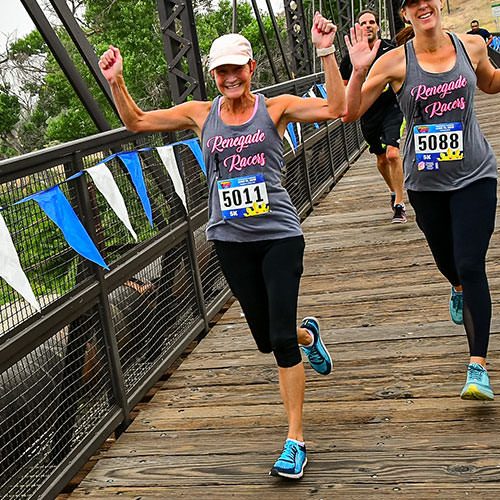 Jennifer Stradling
This is the second year I've run the Sugar Daddy 5K and it was once again a great morning. Fast times and lots of smiles.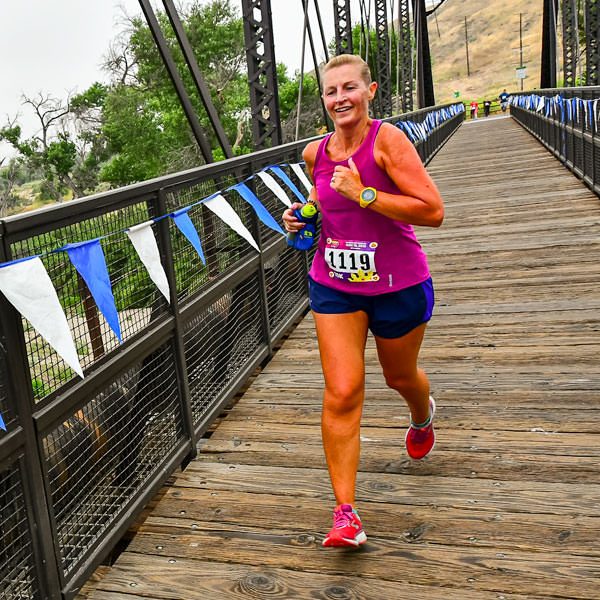 Beth Hoddy
This is my 5th New Global Adventures race. I registered because I have loved running the previous 4. T-shirt's -awesome material. Well organised and a good happy vibe at the start and finish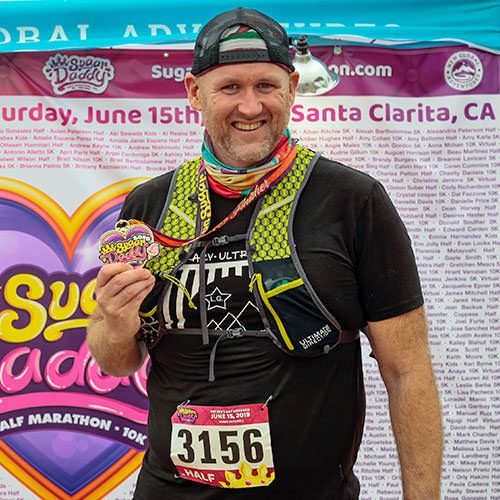 James Mitchell
This is one of my favorite parts of Father's Day weekend! Running a great course, and a fantastic race crew, makes a wonderful race experience!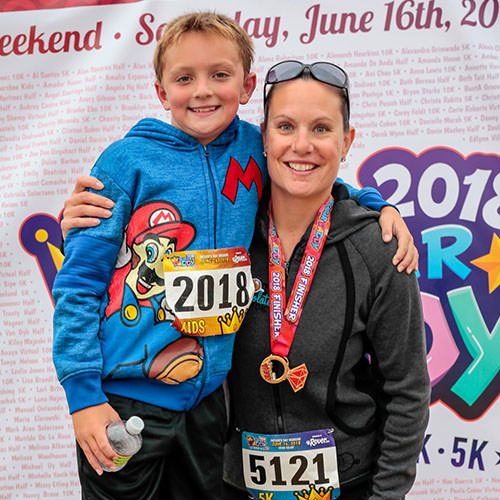 Erika Ehlert
I look so forward to this race every year! You guys go above and beyond all race expectations!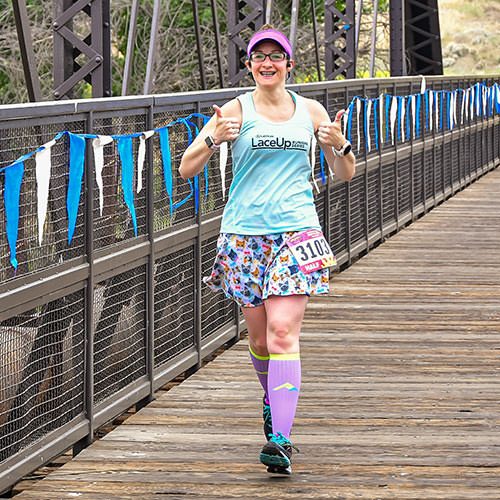 Sarah Cabrera
What a fun local race! From the free race photos, free ice cream, great medals, free day of packet pick-up and awesome aid stations there's a reason I plan to keep my legacy status for this race going for a very long time!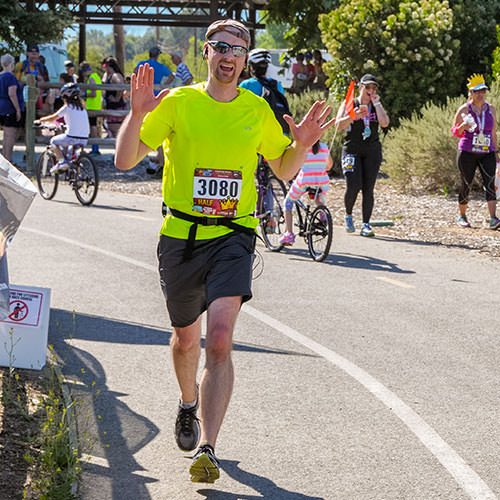 Matthew Fifield
The Sugar Daddy half-marathon was a beautifully organized event.This was my first half, and I was grateful for so many smiling volunteers at the well-stocked aid stations that cheered me on to my goal!I'm already looking forward to next year and my next running goal.Thanks Sugar Daddy!!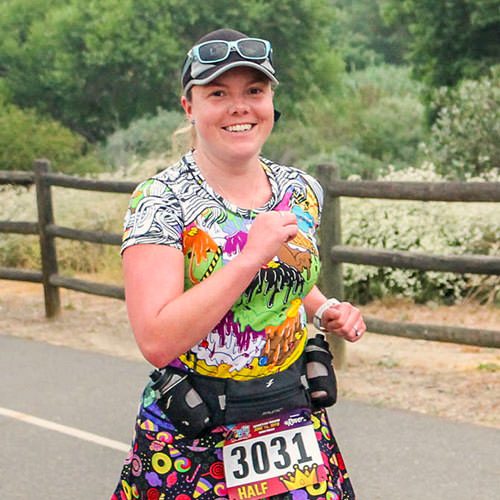 Sarah Presley
This was my 3rd year running the Sugar Daddy Half Marathon and 3rd year loving it. The race has great energy from start to finish. The enthusiasm of the volunteers brings a lot to the aid stations. The medals are always awesome. And hey...who doesn't love ice cream?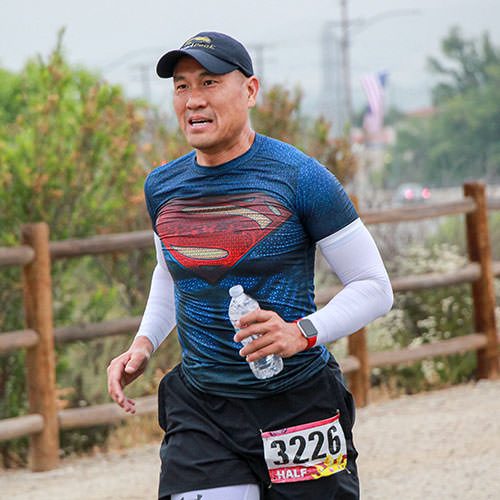 Michael Uy
A well organized, openly fun, local race with a great course - a hidden gem worth making the trip for.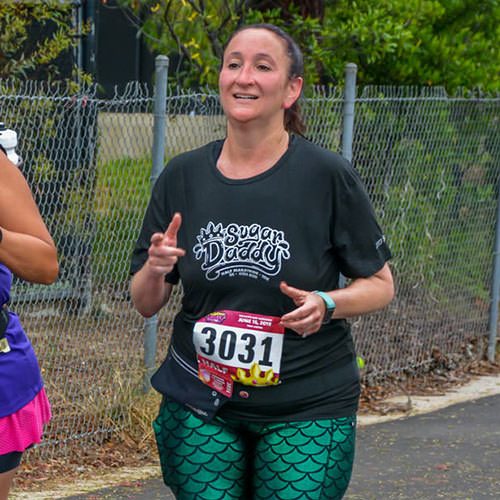 Tina Listro
This was my second race with Sugar Daddy! Your races are so much fun, high energy and great for the entire family. Looking forward to my third race with you next year!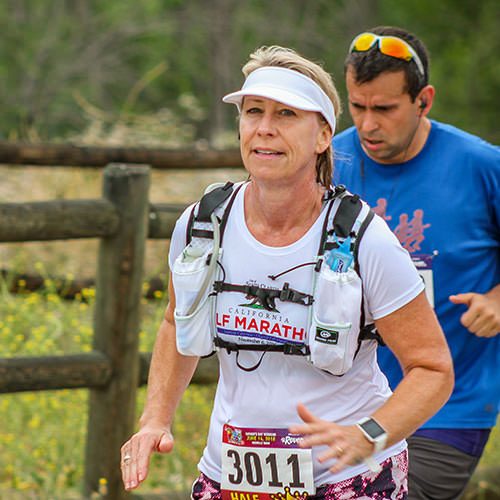 Michelle Yanik
Scenic route, great after party, fun race. I will participate again 🙂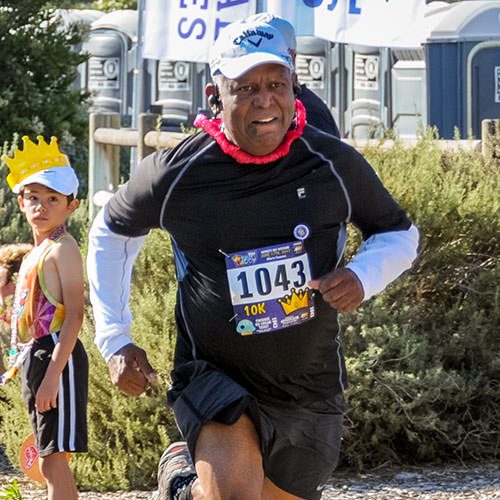 Albeerto Casanova
This was my first 10K and I did not know what to expect. I have been running less than a year but you all made me feel very welcome and the competition was exciting and friendly. Looking forward to next year. I have recommended this to all my friends.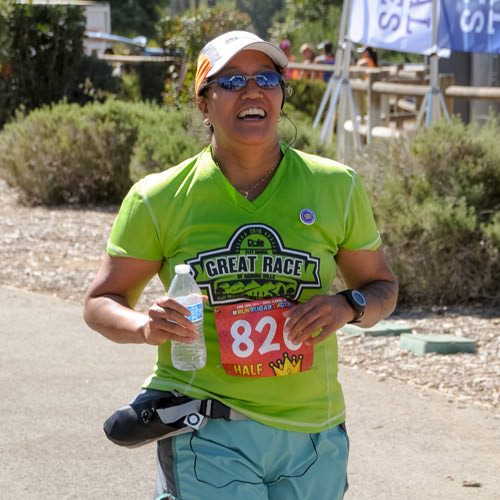 Michelle Newell
When I do a run I try to remember to have confidence in my abilities, know that I am only competing against myself, and to enjoy the scenery.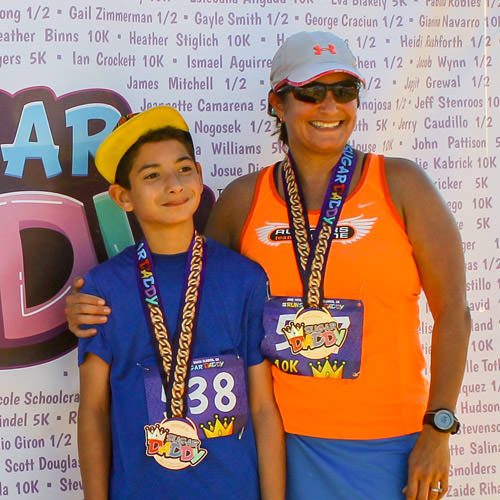 Candice Guzman
What a great, fun race! I ran the 10K with my 11-year-old son and we both had a blast!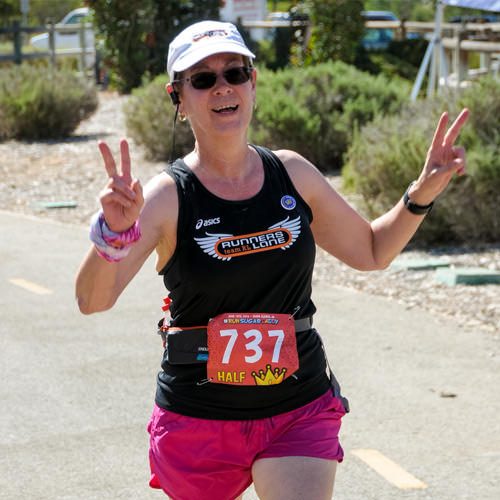 Holly Rogers
What a fun, local race. Everything was well organized, the course was clearly marked, well stocked/supplied/planned aid stations, great running community!! Loved the ice cream at the end on such a hot day. Very happy to have been a legacy runner for the inaugural event!! And placing first in my age group was very rewarding!! Looking forward to next year's race! In the meantime, excited to run the Spacerock Trail Half Marathon in October!!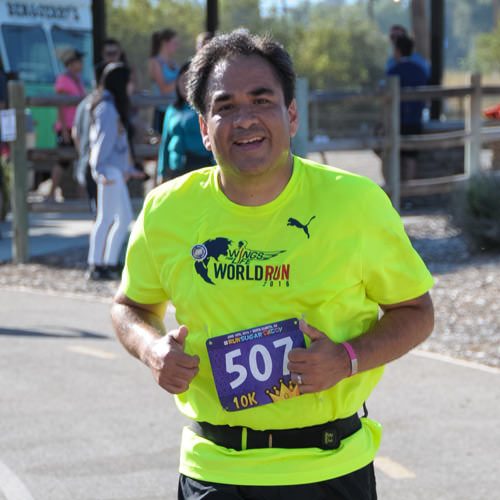 Jacobo Retamozo
Thank you so much for making an event close to Fathers day. Being a father of three it's not easy to find an running event within the Santa Clarita area close to fathers day. This is an event that I would definitely keep running. I hope to see this event every year.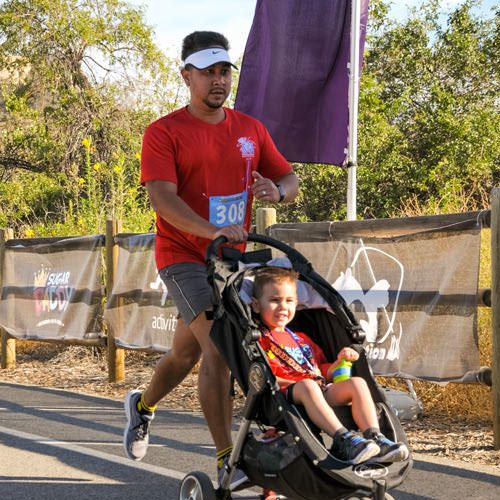 Gabriel Villegas
What better way to kick off Father's Day then with a little run with your kids!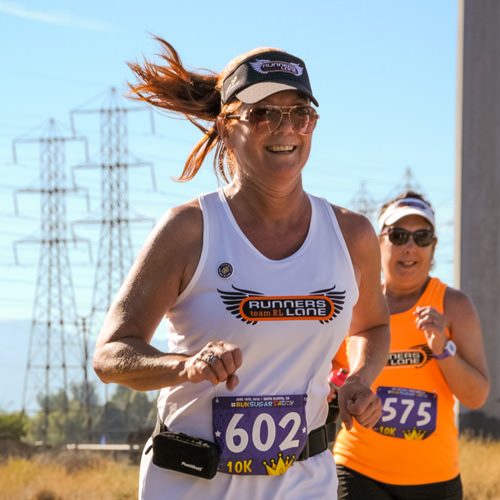 Alison Eckmann
Everything was very well organized and the ice cream at the end of the race was a really nice perk!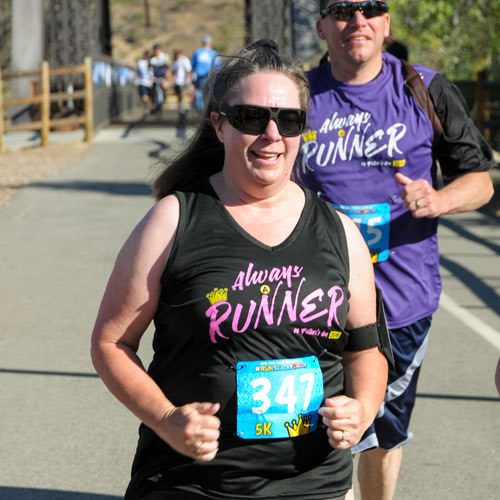 Jennifer Toth
Sugar Daddy Run was great fun for us! There wasn't any pressure to hurry up (except from the sun), so we could enjoy the view of the route we ran, and we really loved crossing the Iron Horse Bridge! The event was very well organized, enjoyable, good tunes, great medal/shirts, pleasant race staff/volunteers, and worth starting our day in this fun atmosphere. Thanks y'all! Can't wait to do this again next year! 🙂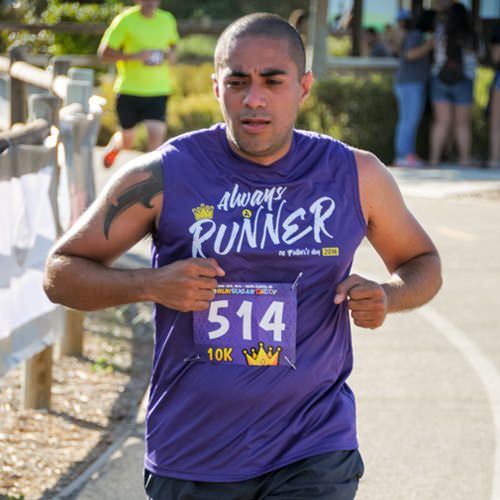 Noe Guerra
This is a well put together event that everyone can enjoy. From elite to casual runners. Will definitely run this again next year.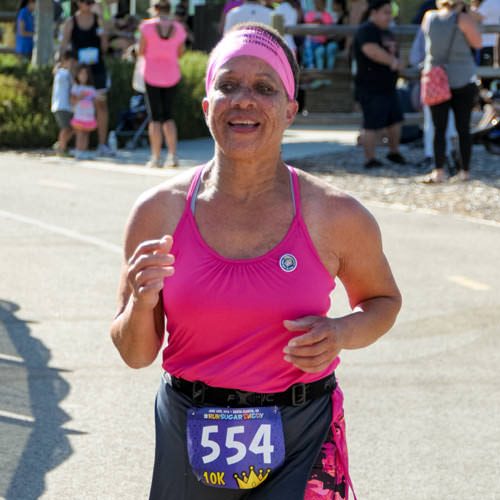 Gwendolyn Strean
Well organized race!! Lots of fun with pleasant volunteers and an excellent course!! A truly awesome experience!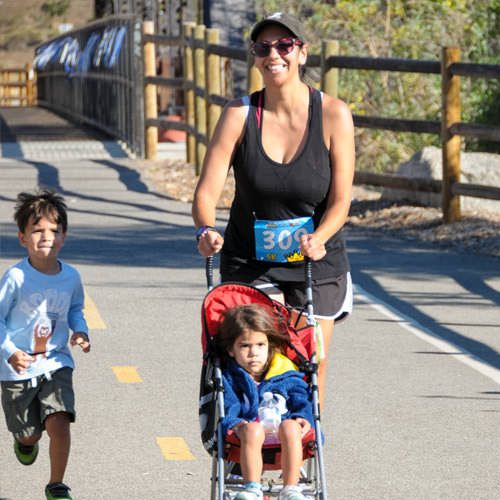 Suzanne Whitman
It was a beautiful day to enjoy the scenery during the 5k, plus my 4-year-old son had a blast as he ran his second "grown up race!" Great atmosphere and well-organized, too!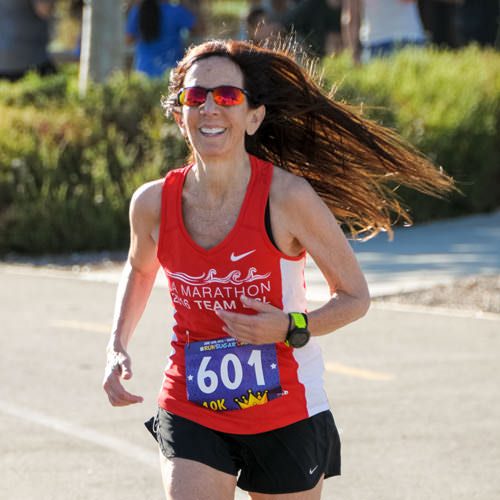 Leslie Cohen
Super fun race with a nice trail course, fun vibe and great swag!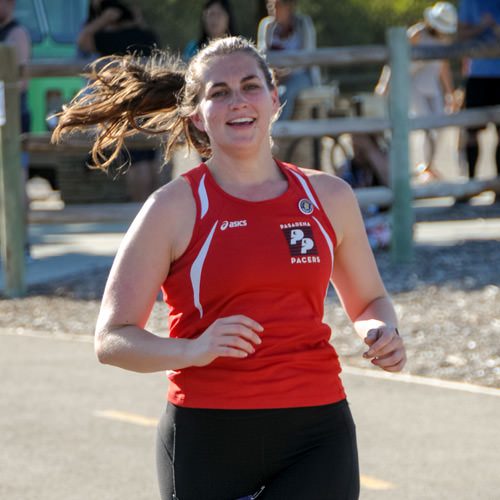 Ali Wood
The Sugar Daddy race was one of the sweetest!
RUN THE SUGAR DADDY RACE!
Bring out your inner superhero on Father's Day Weekend and run the Sugar Daddy Race on June 15, 2024.
We are currently seeking event partners and sponsors for the race. Learn more about how to grow your business as a race sponsor today.
Thank you to our 2023 sponsors and partners. Their support contributed to the awesome race day experience. Please take a moment to visit and support each one!