The 8th annual Sugar Daddy Race returns on Father's Day weekend, Saturday, June 15th, 2024, early check-in will be on Friday. See the full schedule times below.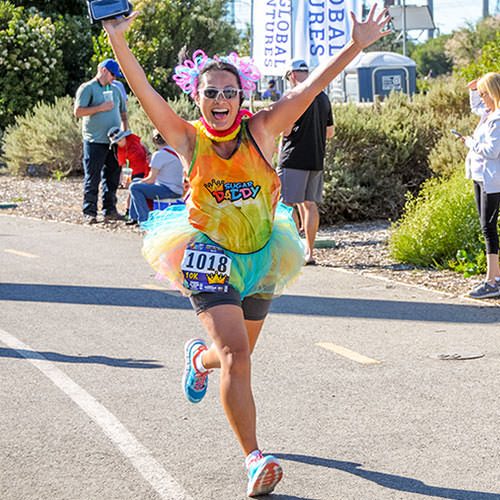 T Liu
One of the perks of living in Valencia are these awesome running trails! I had to sign up and join runners that run for the joy of running. The swag was great and I loved the free pictures! All I had to do was show up and enjoy the run. I will definitely run this again!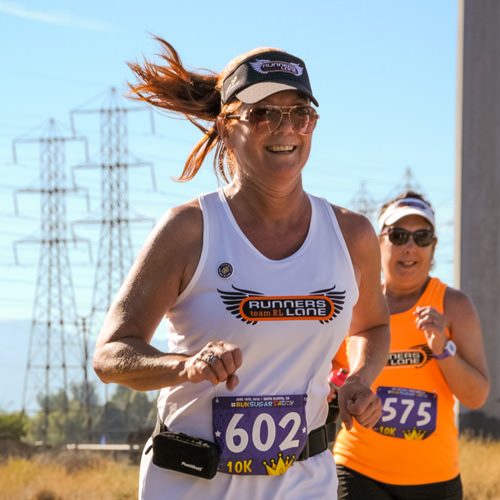 Alison Eckmann
Everything was very well organized and the ice cream at the end of the race was a really nice perk!
Please note that race information here represents what is planned for the Sugar Daddy Half Marathon. Locations, course variations, and changes may apply depending on conditions, availability, and improvements. We strive to make the best experience for the runners. Thank you for your understanding.
Can't Find The Right Answer?
If your question is not listed above, please contact us with your questions and we will get back to you as soon as we can. Check this page in the future as we will add more questions and answers as we get closer to finalizing the details for the Sugar Daddy Marathon event.
We are currently seeking event partners and sponsors for the race. Learn more about how to grow your business as a race sponsor today.
Thank you to our 2023 sponsors and partners. Their support contributed to the awesome race day experience. Please take a moment to visit and support each one!